Brooklyn Coffee Shops to Cozy Up in this Fall
WFH is still going strong, but it doesn't always mean working from your bed (not that we're judging, we're all about that zoom call and PJ life). However, as the more dreary weather rolls in and Daylight Savings means shorter days, you may want to switch up your routine by working out of a coffee shop that offers an upgrade from your daily drip coffee, other people to help your motivation, and the throwback vibes of a good college study session. Put all those things in the middle of Brooklyn, and you've got yourself the opportune place to spend your fall workdays. Luckily for you, we put together a list of our favorite Brooklyn coffee shops from all over the borough. Get your work done and then head home for a boozy reward. Order from the Bevvi App on your commute to get that after-work drink in immediately.
Bushwick Public House
Bushwick
This spot is a digital nomad's dream. Coffee and light bites by day, bar and live music by night, you never need to leave this one-stop shop for productivity. Get there early to grab a spot and a strong espresso and reward yourself when work hours are done with a beer and a burger. Open 7am-2am/4am every day! Follow along on Instagram.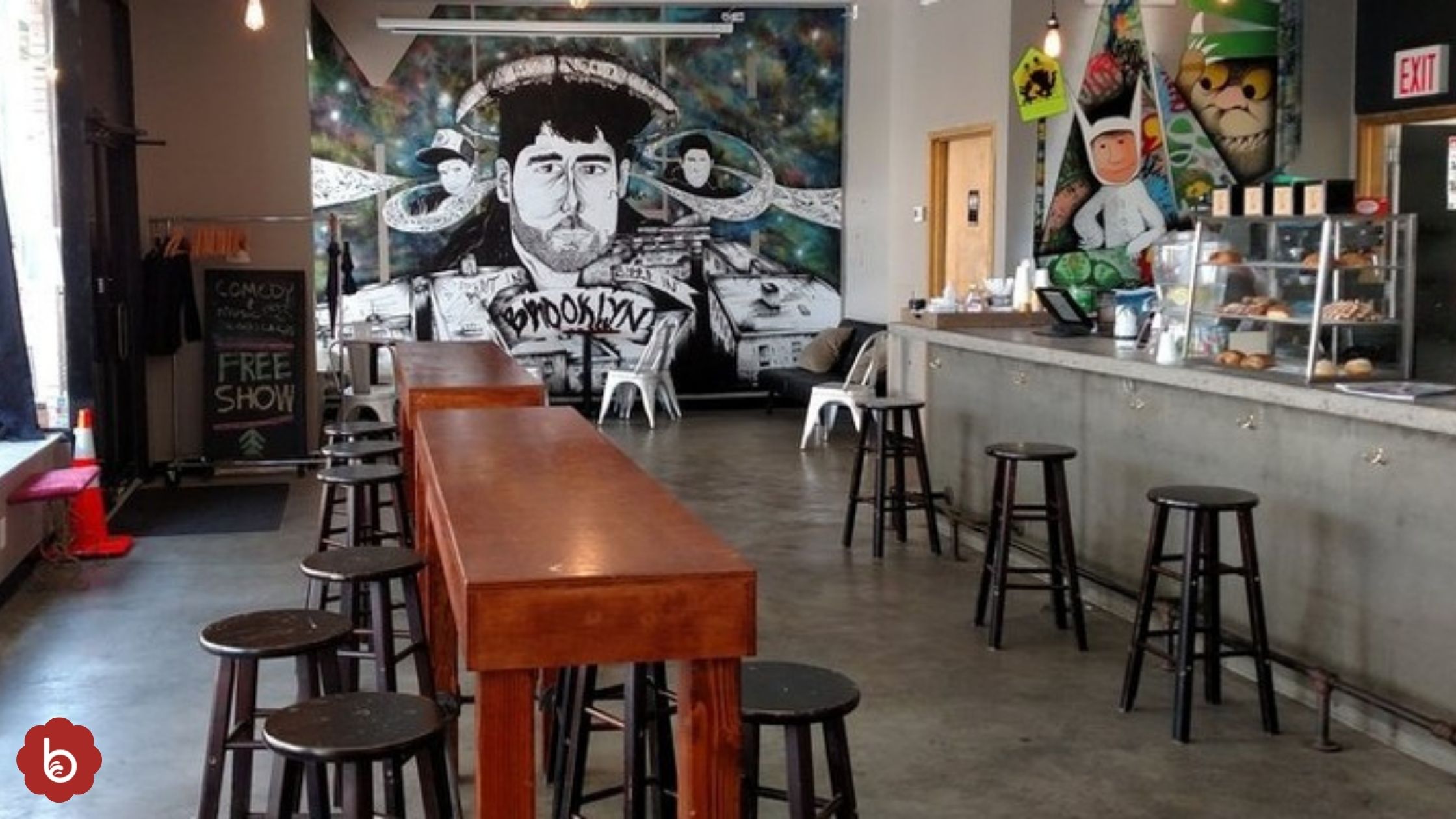 Devoción Café
Williamsburg
This spot is unique, as their coffee beans are brewed from Colombia, a place where some of the country's most inaccessible regions exist. Because of this, they are able to provide a fairtrade wage for sustainable growers in Bogota. Cehck out their location on Grand Street for an urban atmosphere made up of raw steel, glass doors, and recessed doorways. With endless spots to lounge or sit upright at a table, this spot will be your work home away from home.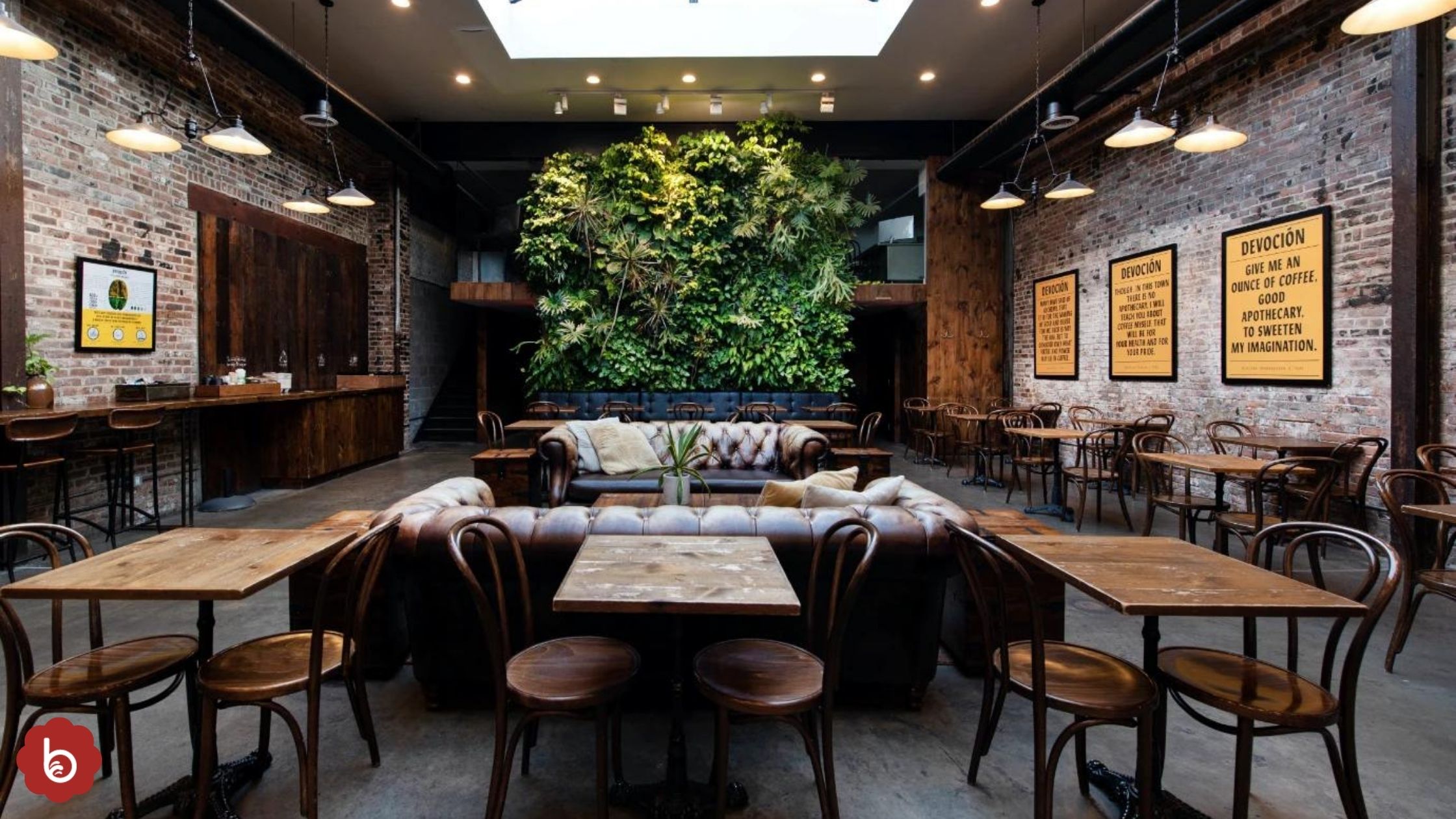 BÚÐIN NYC
Greenpoint
Try your first Scandinavian cup of coffee at Budin NYC. BUDIN is Icelandic for "the shop," and it's pronounced "booth-in" (you're welcome for saving you from high key embarrassing yourself). Like Bushwick Public House, this spot offers both coffee and a wine bar PLUS a fancy retail shop where you can buy beans from Sweden, Finland, and beyond (and gift it to loved ones for an impressive worldly gift 😉). Check out the events schedule and you could find things like movie screenings and tarot readings!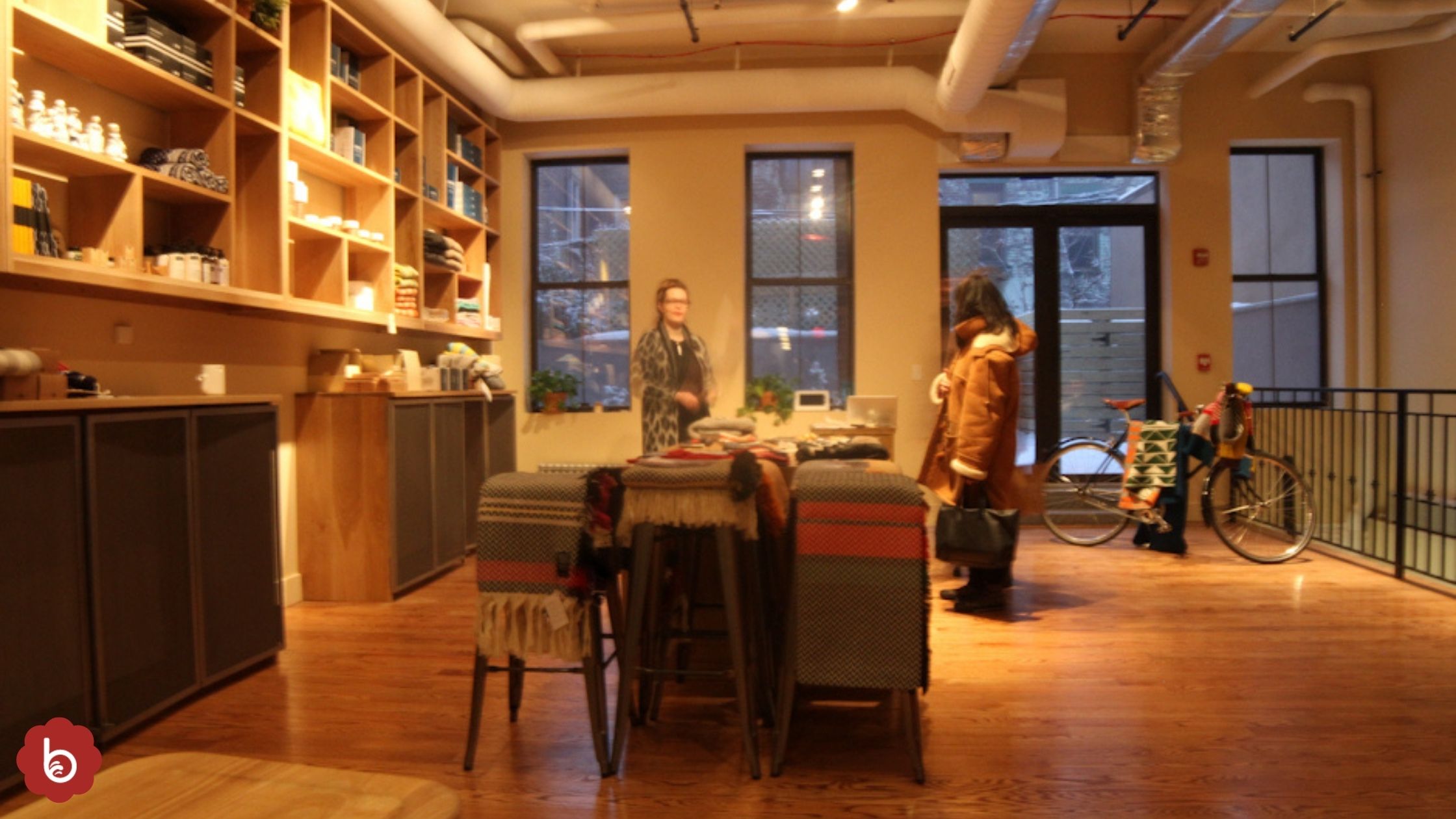 Manhattanville
Crown Heights
"Big city coffee. Small town service" is the promise Manhattanville Coffee. Their space is incredibly light-filled and airy, perfect for a day working minus the claustrophobia of an NYC apartment. You'll feel very Italian ordering espresso con panna or get your regular nitro cold brew, plus Intelligentsia coffee. They have lots of big leather sofas to really get cozy while you work, or while you take a midday nap (we won't tell).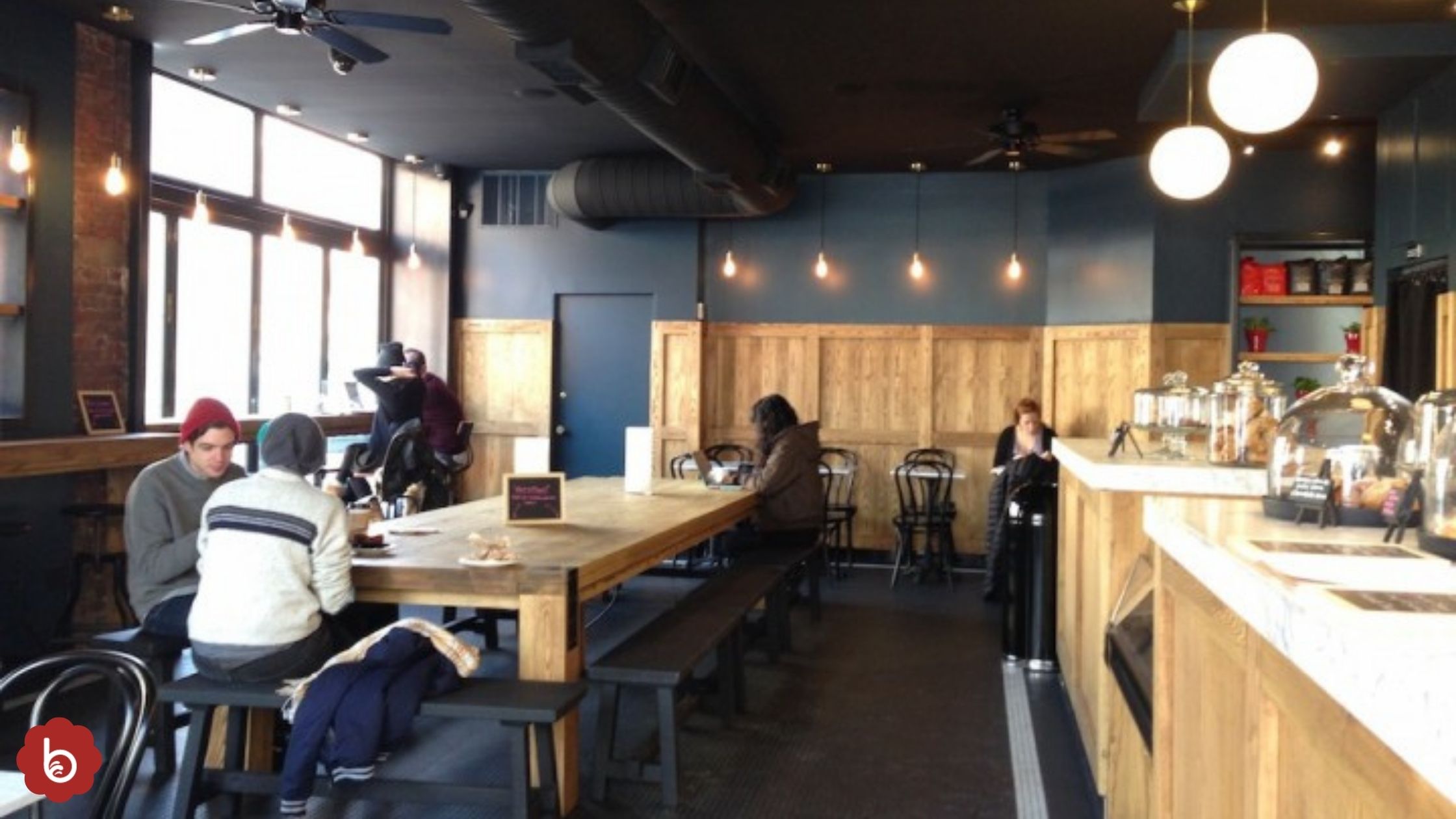 Corto
Bed Stuy
For another deeply Italian, local spot, swing by the fairly new Corto Cafe in Bed Stuy. Step right up to their espresso bar and order a cortado with oat milk or one of their famous paninis — one bite will make you feel like you're back at your favorite cafe in Italy during your study abroad semester. Sit outside in their heated patio garden and take out your laptop, or simply sit and read while contemplating life.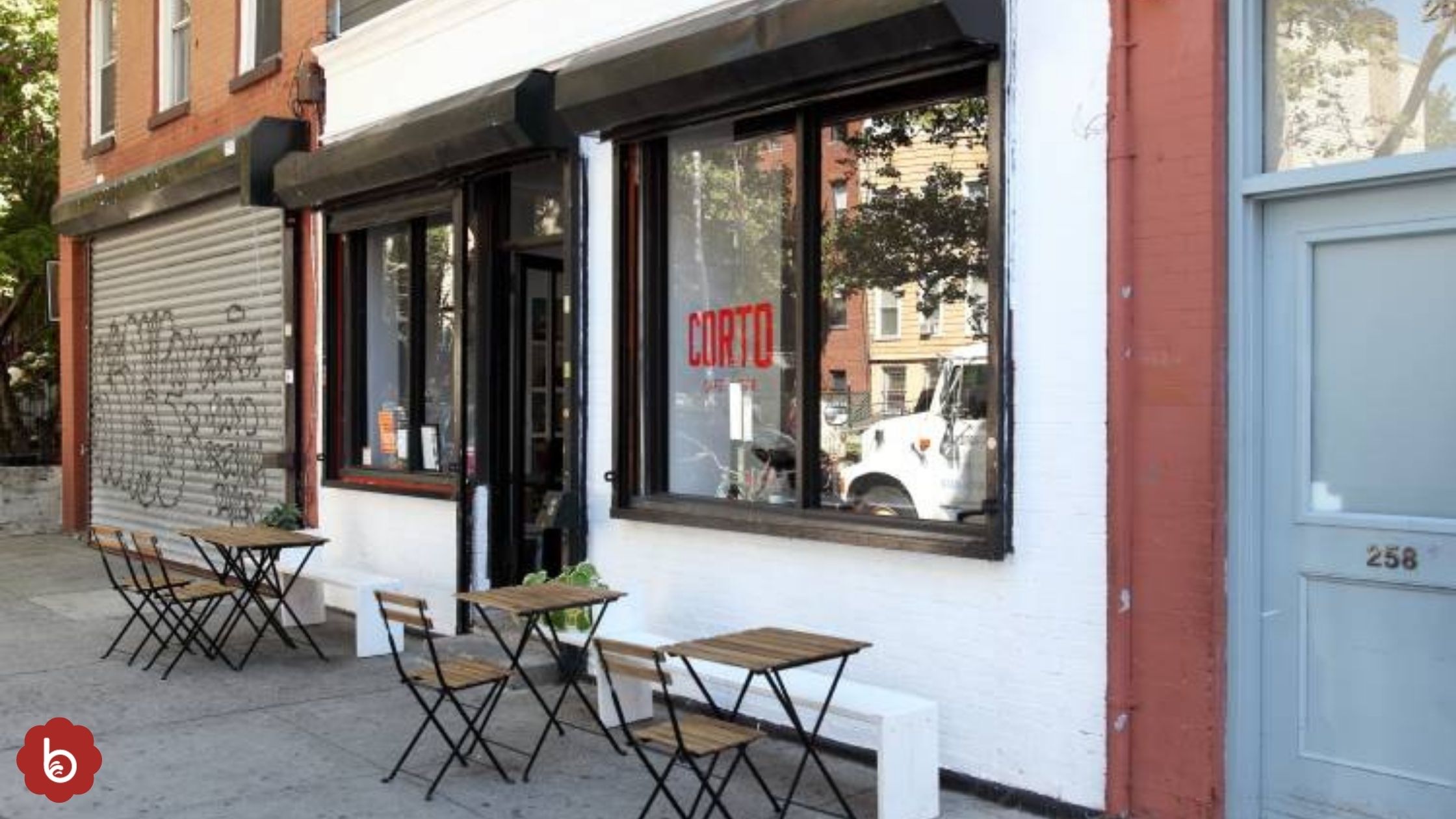 Cocoa Grinder
Bay Ridge
After the pandemic, Cocoa Grinder had to close all but one of their cafes in Brooklyn which can be found on 3rd Ave in Bay Ridge. They have a delicious extra hot latte, or sit and stay for their breakfast and lunch.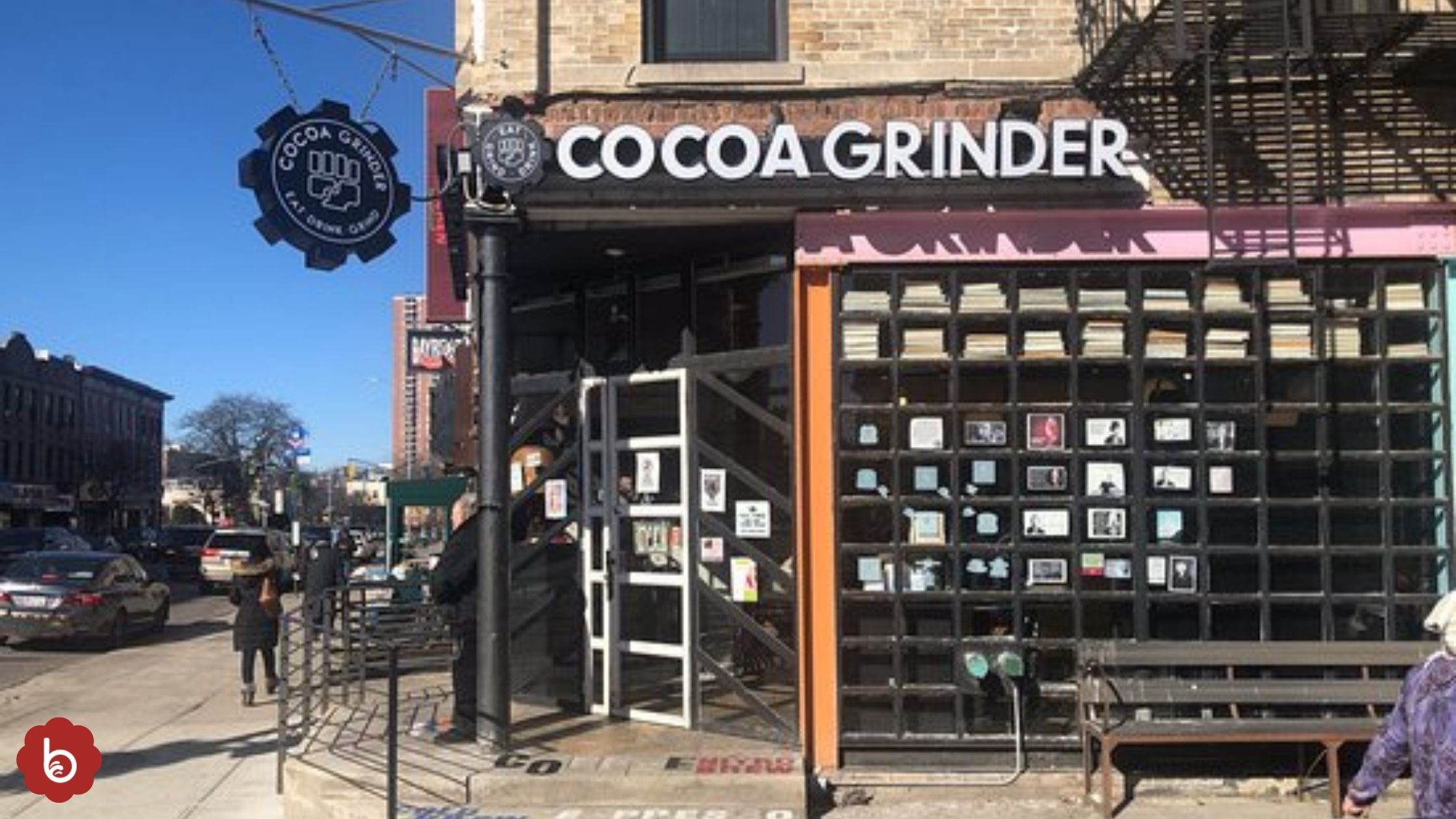 Kos Kaffe Roasting House
Park Slope
Hands down one of the best coffee shops in Brooklyn, Kos Kaffe Roasting House is a family-run spot with an inviting floral mural and a bright, warm atmosphere. Come for the coffee and stay for the hospitality of a husband and wife team who have been in the coffee roasting business for two decades. Equally as versed in the restaurant industry, the wife is an author of two cookbooks, and the couple serves up homemade food which holds its own in a city filled with Michelin-starred restaurants.