Your Guide to Drinking in Austin
You know we love the convenience and simplicity of alcohol delivery, BUT there is still nothing like going out and exploring a city through the thing that makes it come alive: its nightlife. Austin, Texas has some of the best spots for happy hour, house parties, and old-school late nights on the town, and we're here to make sure you don't miss it! Whether Austin is the city you call home, or you are just visiting for the weekend, here is your guide to Austin's best drinking spots:
Little Darlin'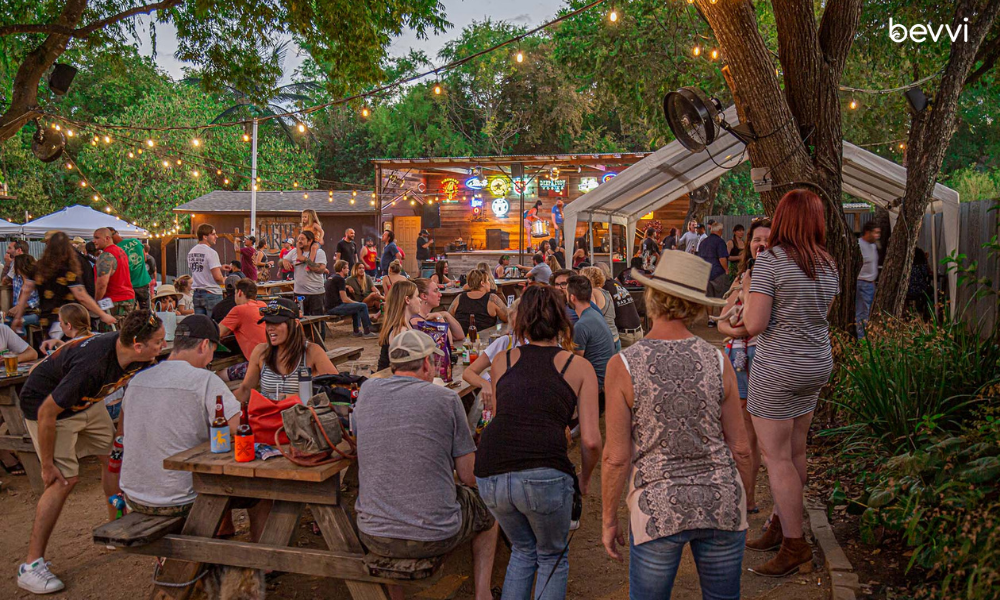 South Austin
Perfect for resting after a long day of music. This unpretentious dive spot in South Austin contains a huge back patio with beautiful string-lit trees. Plus, enjoy some bites while you chill on the huge Adirondack chairs. (Hint: the carnitas sliders are not to be missed).
The Roosevelt Room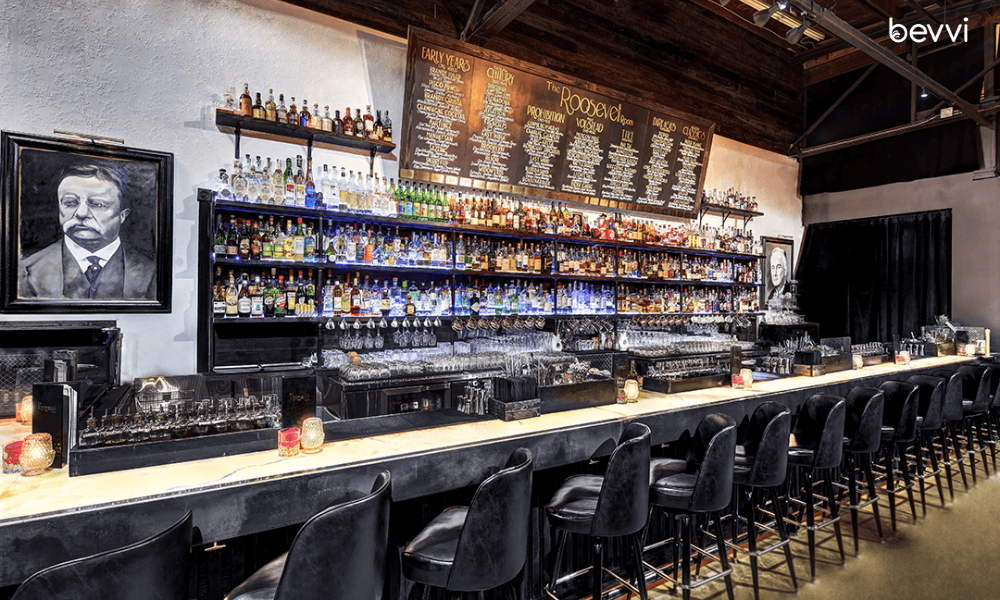 Downtown
For a swanky night that will make you feel like you went back in time, check out the Roosevelt Room. Pretend you are at a Gatsby party for the night, sipping cocktails like the Clover Club, "a Prohibition-era favorite made with gin, raspberries, and lychee."
Easy Tiger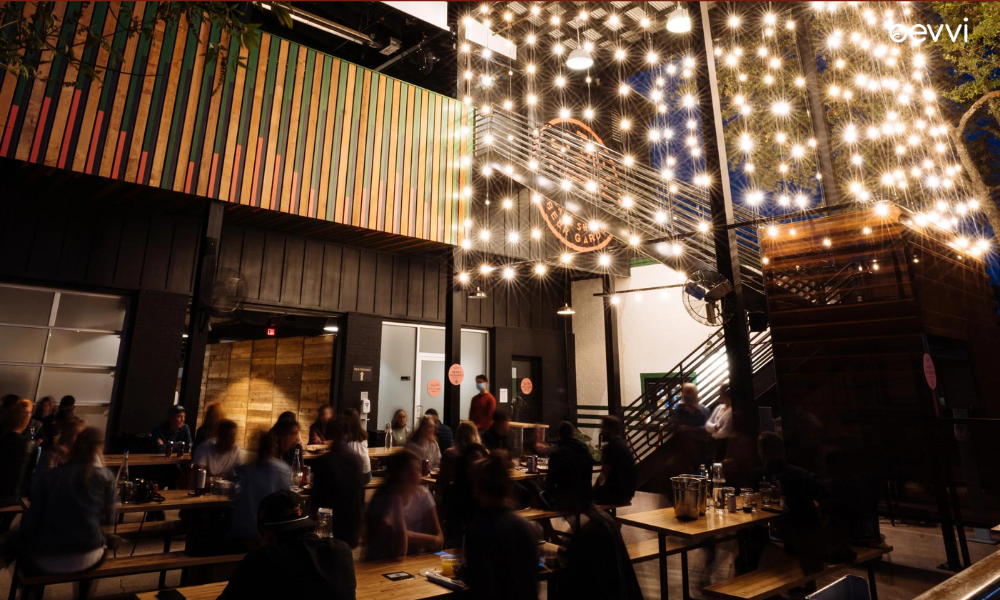 Various Locations
Easy Tiger has three locations: North, South, and the East Side, so you have your pick no matter where you are. This is a great place to bring your huge crew to spread out on the outdoor picnic tables, drink, and eat an Oktoberfest-inspired menu with items like huge soft pretzels and craft beers.
Parlor Room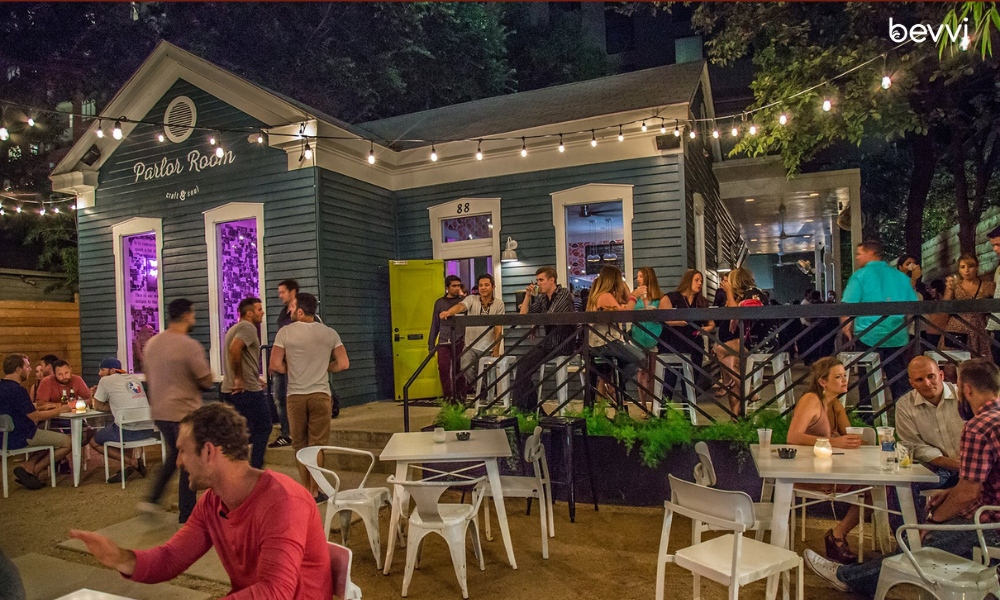 Rainey Street
You can't go wrong on Rainey Street in general. A street where old houses are converted into bars and restaurants, each one has its own vibe and is perfect for a big group who can't decide on one place to go. The Parlor Room is a photo opp dream with its hot pink living room, black and white tile bar, and a neon sign on the back patio that says DRINK UP. Take your group out here at the peak of your night, and everyone will be happy!
Cheer Up Charlie's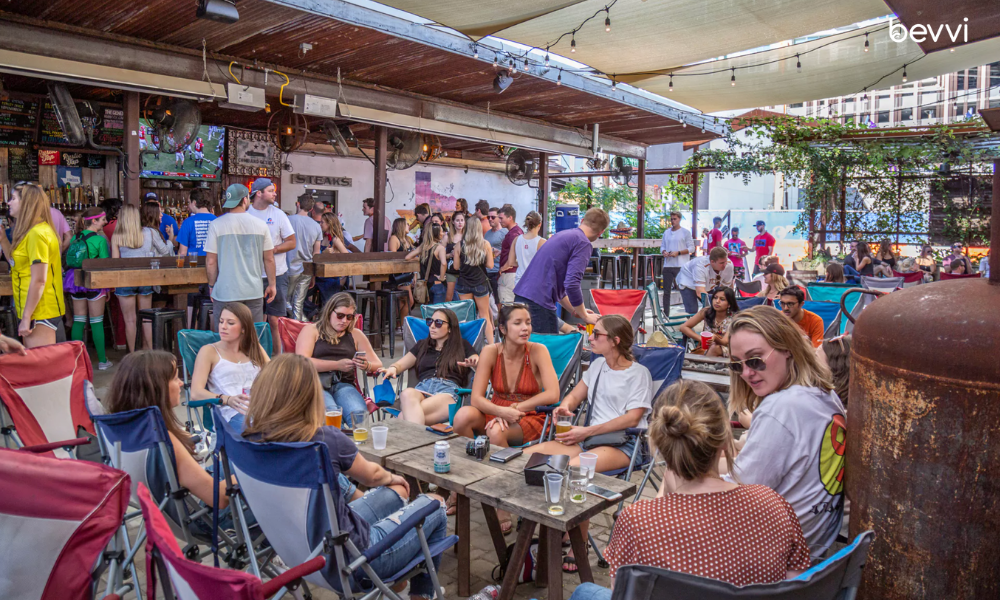 Financial District
If you need your fill of lively music (especially after it's been in short supply the last several months), stop by dependable Cheer Up Charlie's, some of Austin's most beloved spots in the city. Thursday through Sunday you can listen to DJ's blasting Beyonce's bests, to 90's country-pop. With a night guaranteed to be filled with lots of dancing, to the bar's signature cocktails like the kale-spiked lime margarita, counting calories is not even an option.
Rustic Tap
West 6th
Round out the night with a nod to the great state of Texas with a true country-western bar. We're talking, huge TV screens lining the bar top, tailgate-style chairs, and a crowd of people that LOVE football. Get in the spirit with a Shrimp Po-Boy or a Mexican Martini. Plus, make up for all the live music you missed over the months by checking out their schedule online.