Best Places to See Fall Foliage in the North East
We freakin' love fall, and we know we're not alone. The pumpkin spice lattes, the cozy sweaters, the falling leaves, the autumn cocktails. It's a cliche part of being a member of this society, and we are fully embracing it. Whether you are wanting to spend some time outdoors among the changing leaves, or simply want to cozy up in a cute spot to sip your coffee, we've got the best places in the North East to visit to get your fall fix.
Catskill Mountains, New York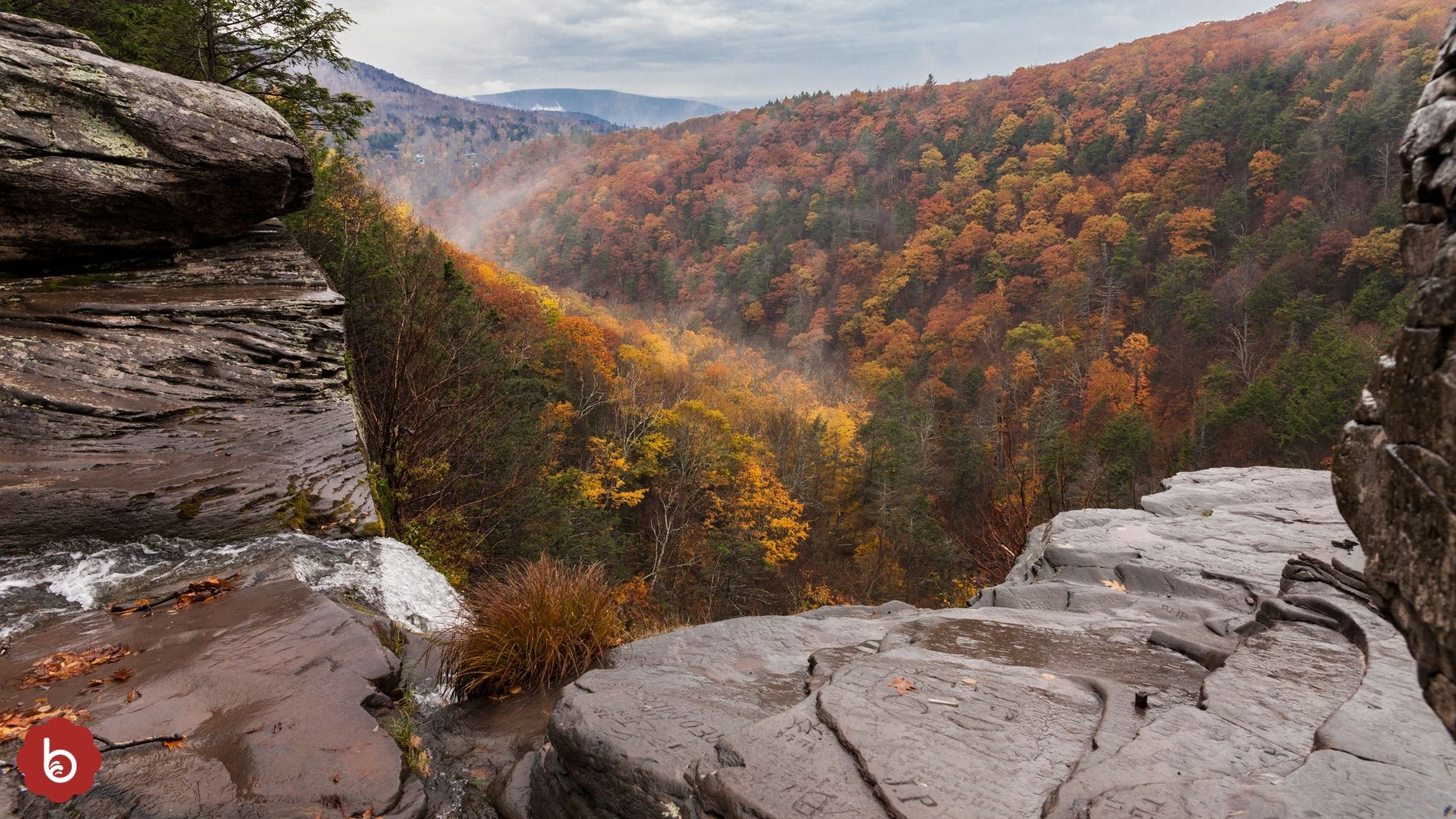 If you live in NYC, you know what a respite it is to have upstate New York as your "backyard." Just a short train ride or car ride away and you're transplanted from the city chaos to the peace and quiet of nature. In particular, the Catskill Mountains offer some pretty stunning views for the fall scenery. If you are the outdoorsy type, take a hike through one of the many different mountainous trails, or simply bring along a bottle of whiskey and take in the views.
The Poconos, Pennsylvania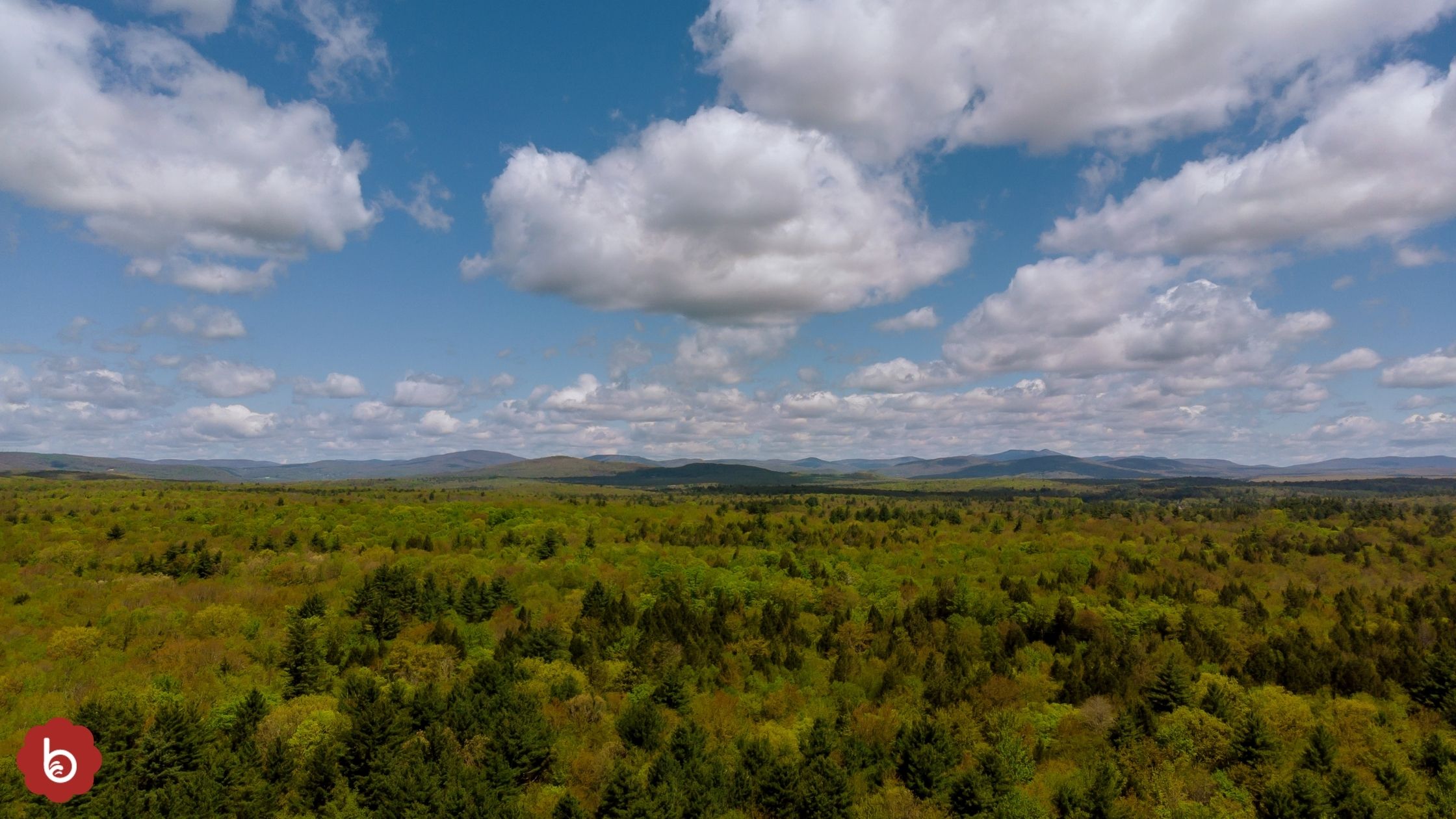 In the Poconos, you can choose to be natural or high maintence with train excursions and air tours, to different vineyard tours! If you are driving in, take Route 507 near Lake Wallenpaupack and watch the epic fall views melt together around you. Make sure to pack a bottle of wine, and put together a great playlist for the drive.
Lenox, Massachusetts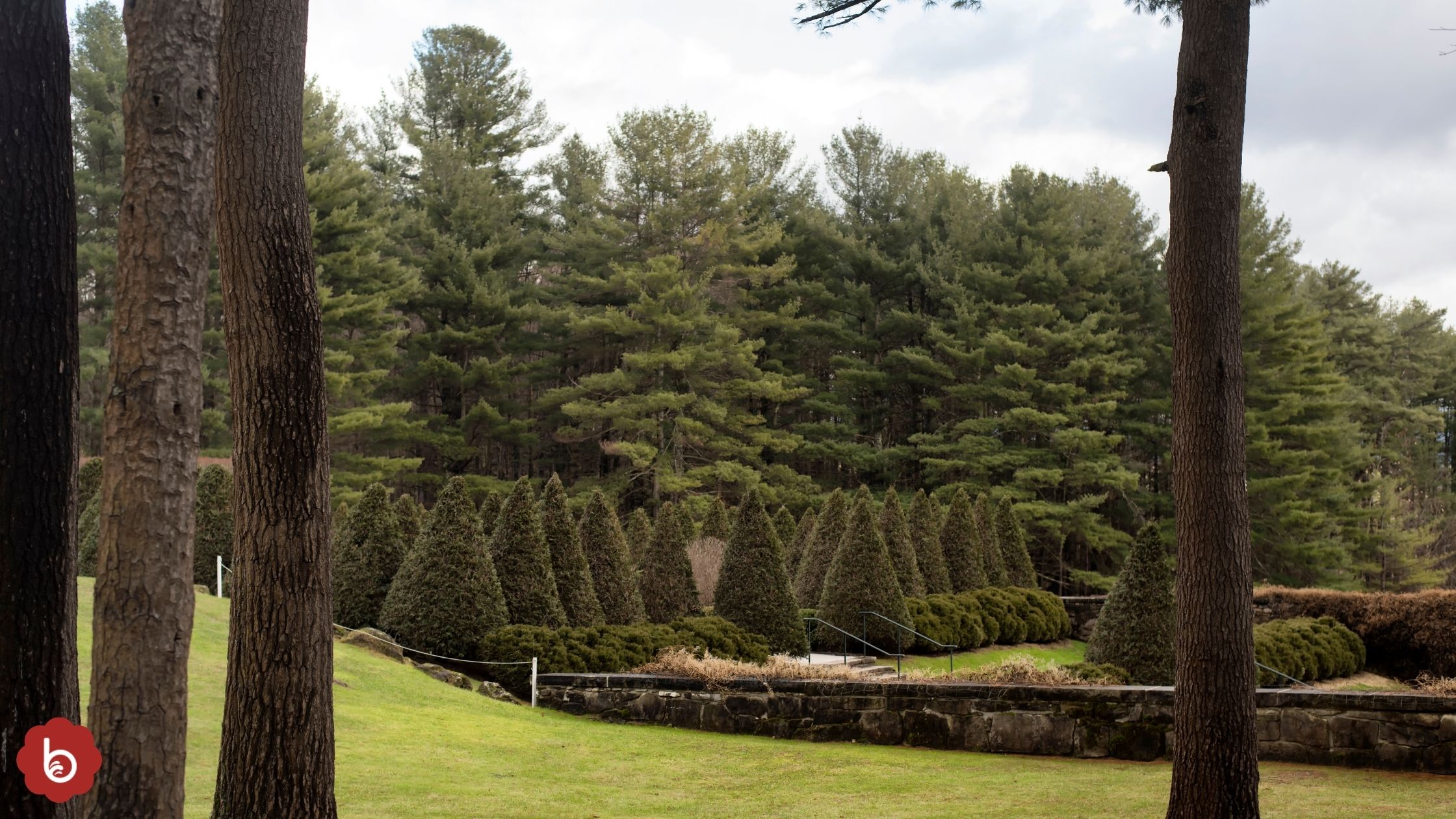 Lenox is part of a region that is wellknown for its fall color. From the October Mountain State Forest with Mount Greylock, to natural wonders like Bash Bish Falls, it will be easy to fall in love with this city. For best fall foliage hotspots, check out Bartholomew's Cobble and Woods Pond.
Bar Harbor, Maine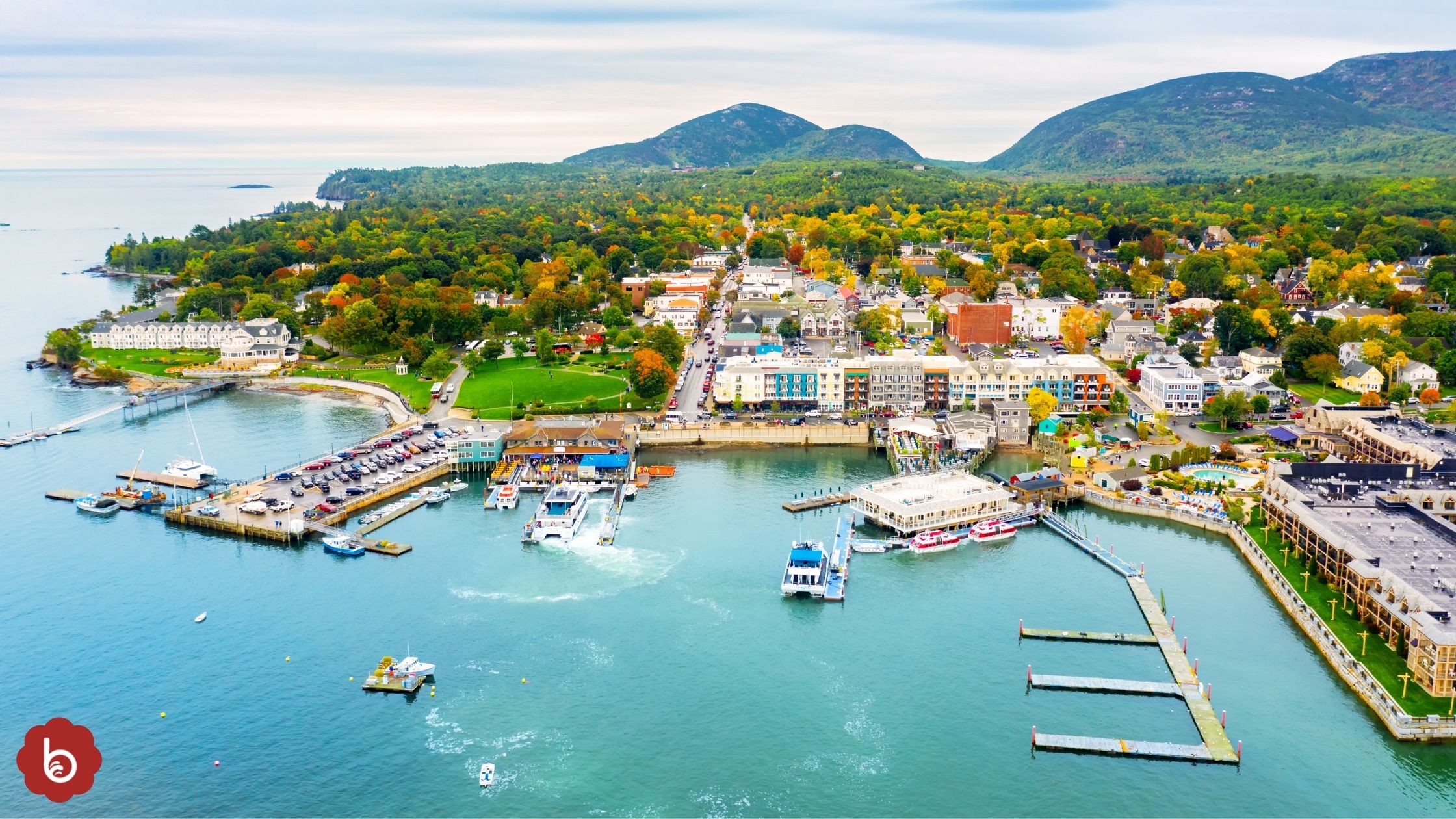 Little Bar Harbor is a charming resort destination on Mount Desert Island, and though it may be small, it boasts some big views. You can walk along the Frenchman Bay to catch glimpes of some huge mansions, while the Atlantic Ocean peeks out in between. To see the best of the changing leaves, you'll definitely want to hit up Acadia National Park. If you don't feel like walking, you can drive Park Loop Road for scenic and colorful views of the harbor below.
Stowe, Vermont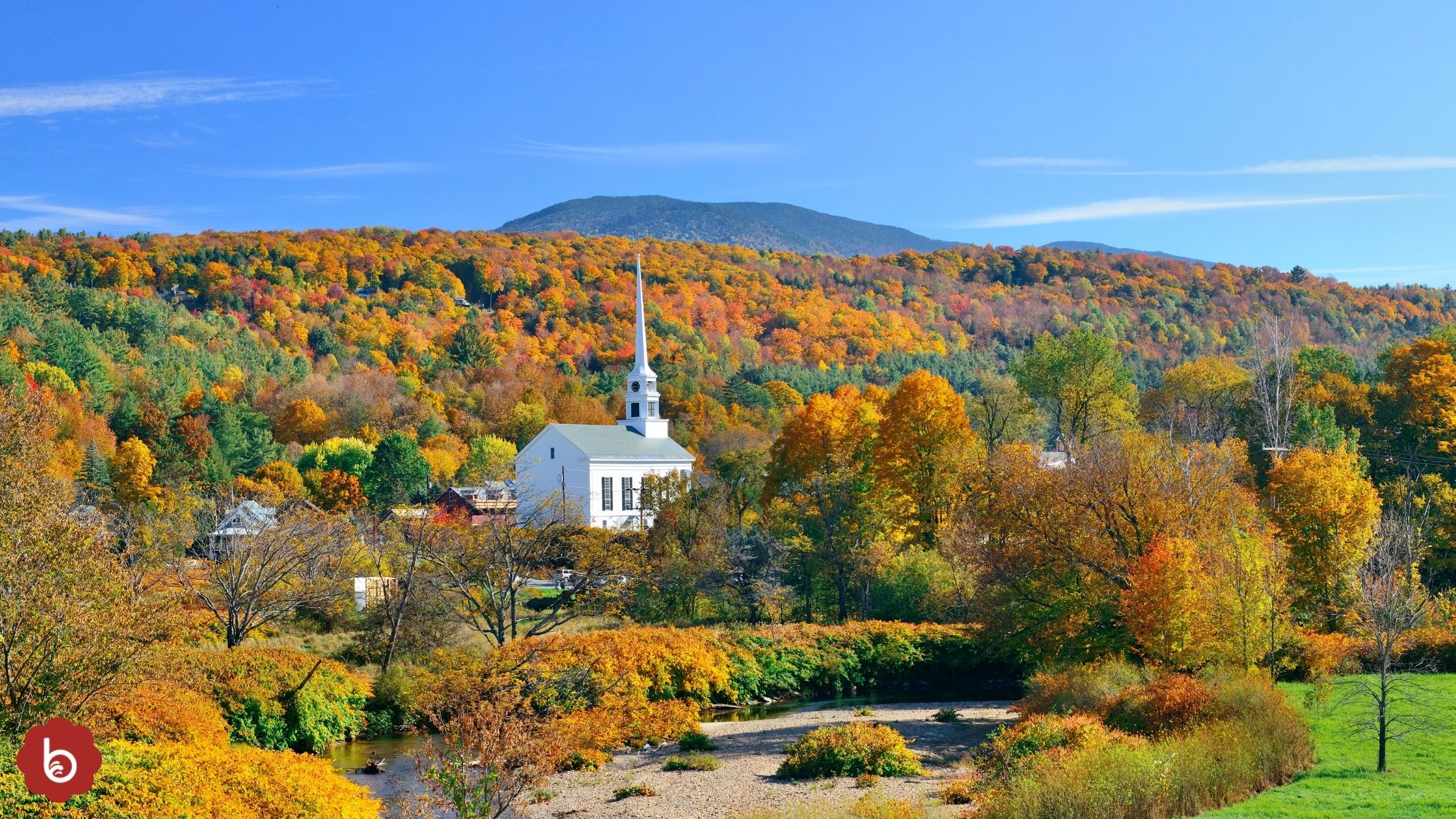 Last, but definitely not least, Stowe, Vermont is perhaps the best place in the nation for viewing fall colors. Not to mention, the town knows how to treat it's tourists. There are many deals for lake tours, winery tours, carriage and wagon rides, ghostly lantern tours, gondola rides, and more. It's pretty much the perfect fall getaway for you and friends or your family. Rent an Airbnb and stock up on Bevvi for a peaceful and serene weekend away.